Boat Ramp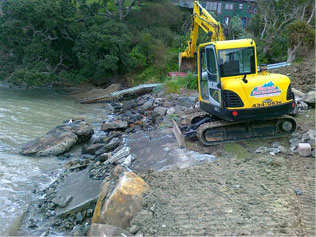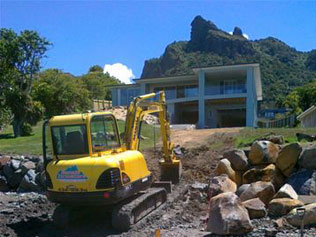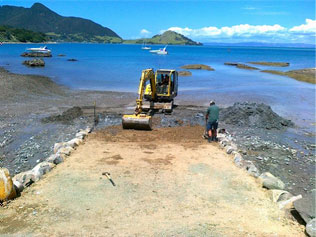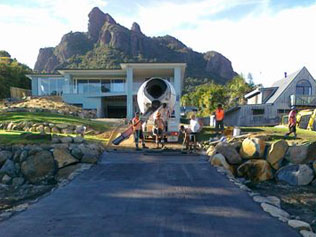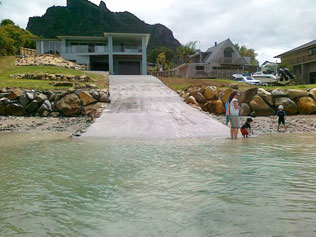 Starting Point
Assess working conditions and special factors to consider - like salt water, huge pieces of broken concrete and and a steep slope!
Get to Work
Beautiful day for digging! Site working area cleared. Old concrete taken to recycle site. Retaining wall rocks sourced.
Taking Shape
Layers of rock, gravel and sand. A level and solid foundation for the ramp. Go home for a swim when a full days work is complete!
The Final Layer
An early start. Careful preparation has paid off and the concrete is laid.
End Result
The boat ramp is already being enjoyed by the next generation.
Previous
Next